Inclusive graphic design
We bear inclusive design in mind right from the start. In this way, a harmonious composition of all design elements of typography, shapes and colours succeeds in creating a successful overall picture for all people, whether with or without impairments.
Various standards ensure optimal legibility of the tactile typeface: Expansion, height and the correct spacing must be observed. We master them all so that the information you want to convey gets across.
The typeface named after its inventor Louis Braille can be milled or printed, coloured or transparent – entirely according to your wishes.
Design your exhibition content inclusively and send us your request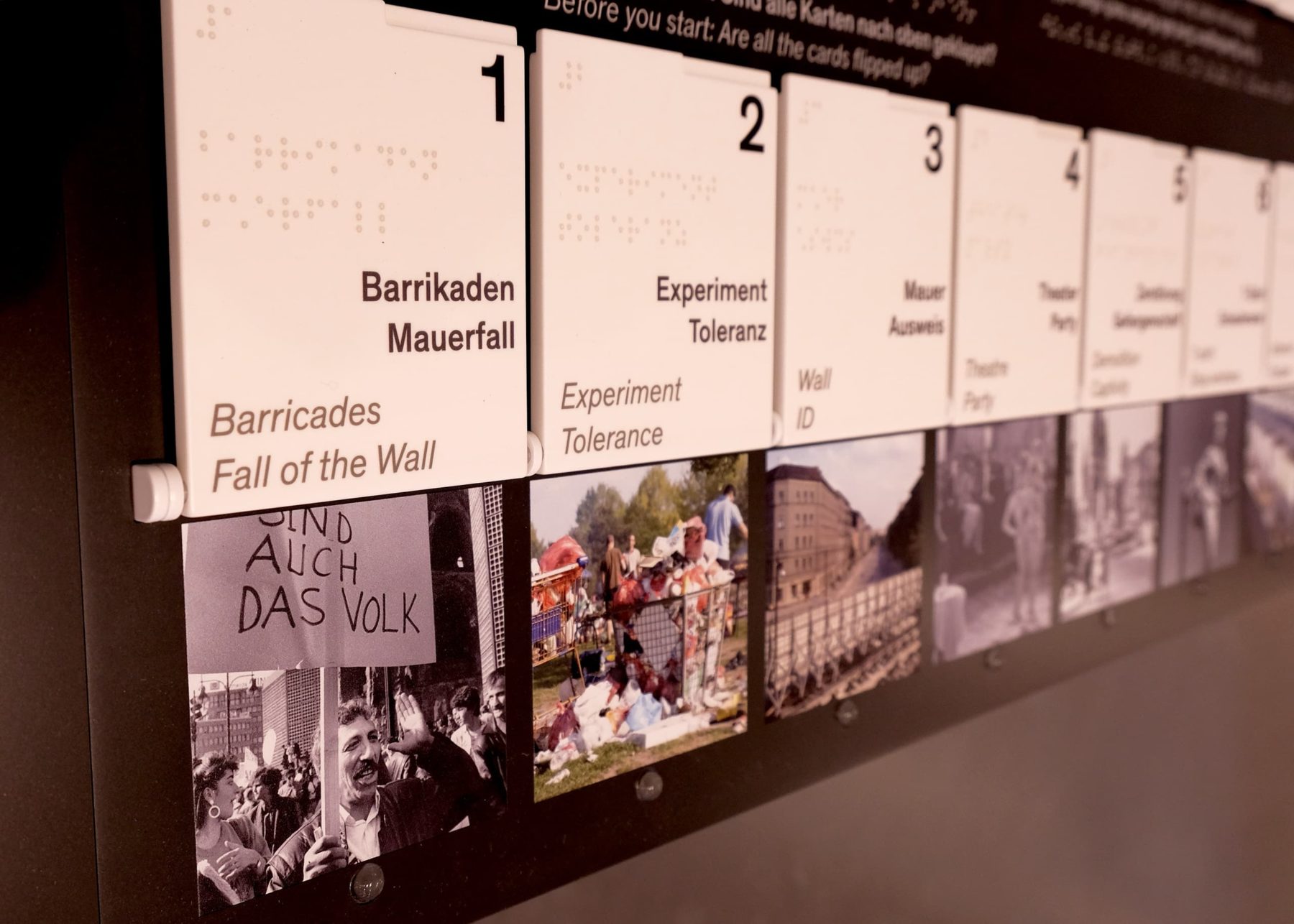 More knowledge about braille
Steffen Zimmermann – expert in accessible design and layout and co-founder of our #go-inclusive initiative – has collected everything worth knowing about braille on the website www.brailleschrift.com